Hi guys, first of all I want to apologise for my disappearing act. I've had some stuff to deal with personally and
I just haven't had any blogging momentum.. So I haven't really been painting my nails as much as I usually do, I just seem to have run out of inspiration. Any ideas or info would be greatly appreciated.
So I have decided to open up my blog to more than just nails. This was my plan initially but I just seemed to always concentrate on nails. I seem to have ran out of nail inspiration but I am getting back into my fashion again. I have always loved fashion but latterly I was always wearing the same things and just couldn't be bothered with it, probably because my room was an absolute tip but since I've been trying to fix this I have found lots of old clothes that I forgot I had (even some with the tags still on...naughty Robyn!).
Anyway, I am going to do my first outfit of the day post. I will apologise though as the pictures aren't the best.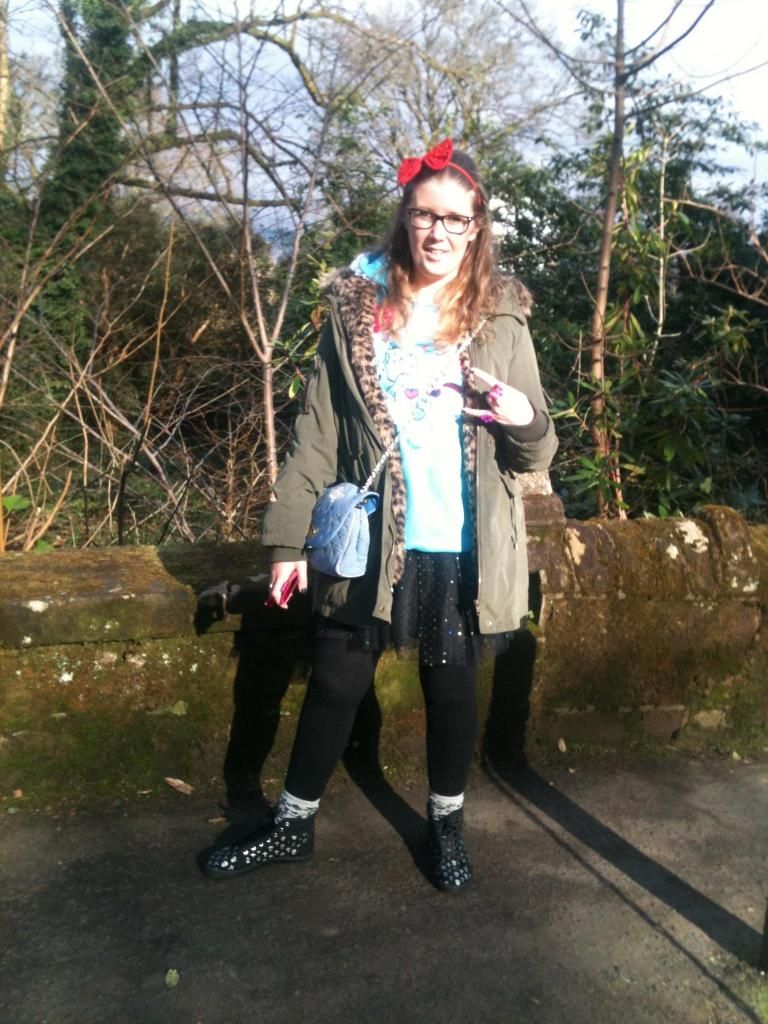 Jacket - Oasis
Skirt - Ebay
Leggings - Internacionale
Socks - Topshop
Sneakers - Primark
Hair Bow - Claire's
Rings - Claire's & ASDA
Bag - Kiddyland
Yeah so the pictures aren't great but I'm not a great poser. I shall definitely work on my posing technique and training my photographer. ha ha.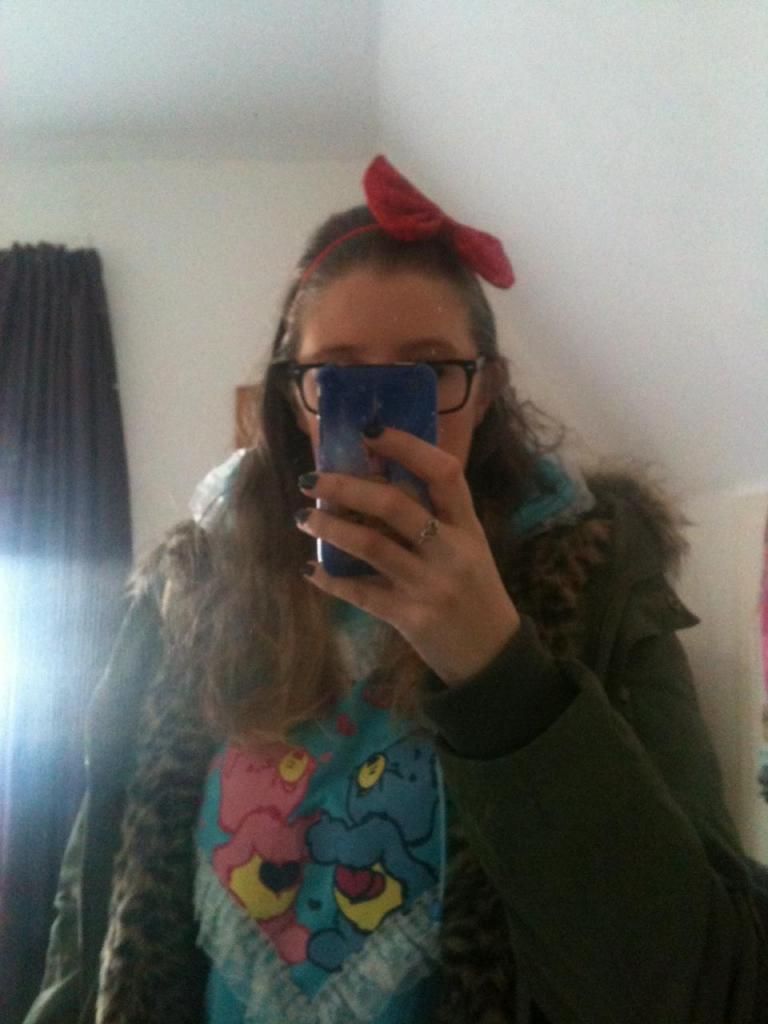 This last picture is just a reference point to the length of my hair as I'm getting it chopped tomorrow. I'm getting a real bad case of last minute nerves as it will be the shortest I've ever had it. I think I'm just nervous because it will be really different. It's sod's law though as every other day my hair is like a haystack but the day before I get it cut it sits exactly the way I'm wanting. Typical. Anyway wish me luck guys and I shall have pictures up when I get it done unless it's horrible and I shall hide forever more. Just kidding.
Anyway, sorry for the long winded ramble but I suppose it makes up for my month long disappearance.
Robyn x